A powerful, high-performance 2-seat gyro:
BRAKO TANDEM GT 2-SEAT GYROPLANE—READY TO FLY!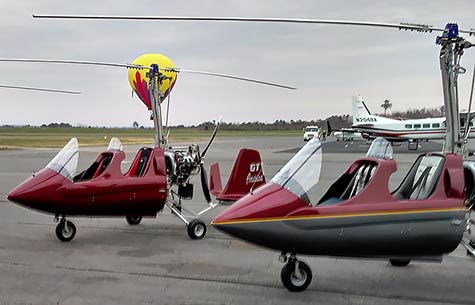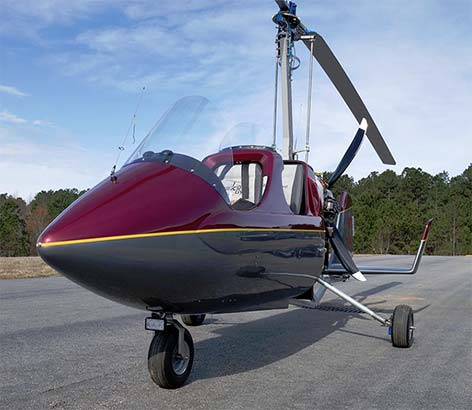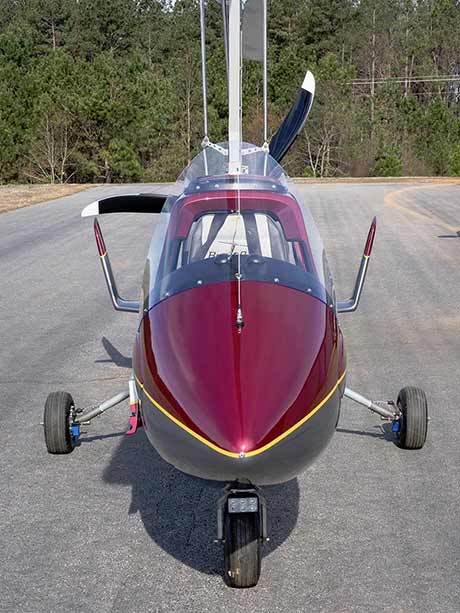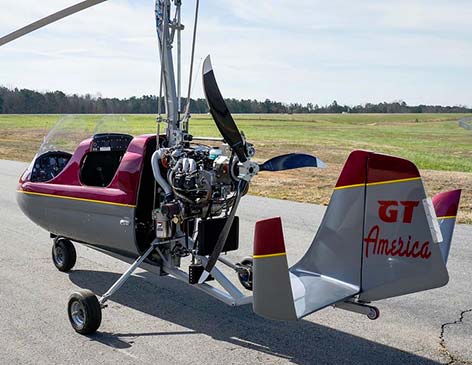 DESCRIPTION:
2018 Brako Tandem GT Two-Seat gyroplane, new condition and ready to fly! This is a world-class, super high-performance, cross-country gyroplane. Engines for both models (including trainer) are newly installed and have a complete new-engine fresh warranty.

Please note: current prices apply for a limited time as these high-end gyros are introduced to the U.S. market. Prices will rise in the near future.

Specifications:
• Engine: Rotax 914 (4 cylinder, 4 cycle, dual ignition) 120hp
• Powerful mechanical prerotator
• Instruments: Full glass panel with flight and engine-monitoring displays (Note: the solid burgundy Tandem GT includes fore and aft instrumentation for an instructor, thus the small price difference)
• Avionics: AVmap-V GPS 7" system, AVmap digital compass, artificial horizon, radio, transponder
• Lights: Nav and strobe
• Rotor blades: aluminum (8.5" chord)
• Propeller: 3 bladed carbon-fiber with stainless-steel leading edge
• Body: carbon-fiber enclosure and tail, standard tires with wheel pants
• Color scheme: solid burgundy or 2-tone burgundy & silver
• Frame: double stainless-steel mast, stainless-steel keel
• Fuel capacity: 14 gallon + 5 gallon auxiliary

Performance:

| | |
| --- | --- |
| Empty weight | 600 lbs/272 kg |
| Maximum take-off weight | 1212 lbs/550 kg |
| Maximum speed VNE | 110 mph/178 kmh |
| Cruise speed | 87 mph/140 kmh |
| Minimum speed | 21 mph/35 kmh |
| Climbing rate | 1200 fpm/6 msec |
| Takeoff roll | 262 ft/80 m |
| Flight range | 218 miles/350 km |

PRICE: Only $67,000 for 2-tone Tandem GT No trades
• $68,000 for the solid burgundy, instructor-level Tandem GT

CONTACT:
Phone 410-668-2757 from 3pm-8pm EST weekdays, or leave message. To write us, please use the Form below.

| | |
| --- | --- |
| Name | |
| E-mail | (check for accuracy) |
| Phone | |
| Cell phone | |
| Fax | |
| Model | (identify item of interest) |
| Subject | |
| Your Message | |
Back to: Top | Hot Specials Home